Family vacation in the Dolomites – A family programme for the best weeks of the year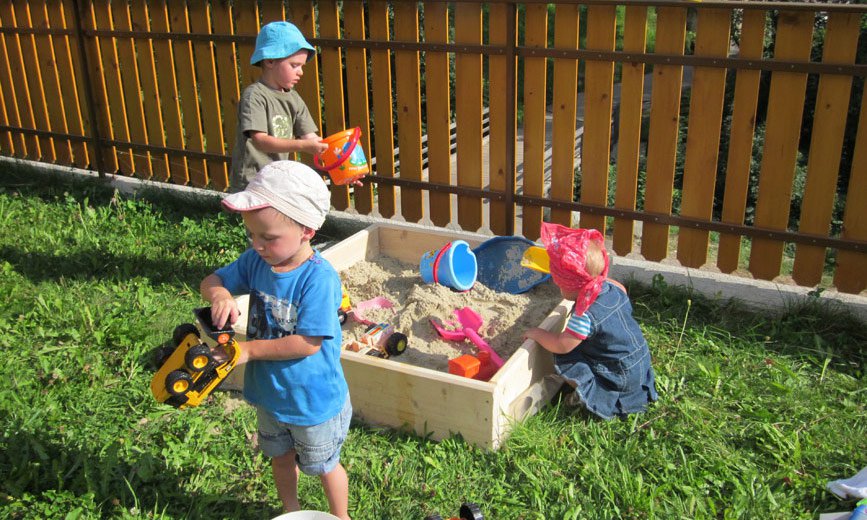 During your family vacation in the Dolomites, there is no space for boredom at the farm Proihof. After all, the adventure for children of all ages begins already with their arrival, when they are welcomed by the animals of the farm. Cats, rabbits and chickens delight children, as well as the donkey Wilma and the mother cow Milka with her calf. And while you are still busy, checking in and unpacking in your holiday apartment or room, after the long journey the kids may romp freely on the private playground. Maybe they will even find new playmates and friends. Since no public road leads past the farm Proihof, your children may play safely and far away from traffic. Maybe you will even have the opportunity to discover how honey is made in the farm's own beekeeping.
Look forward to many adventures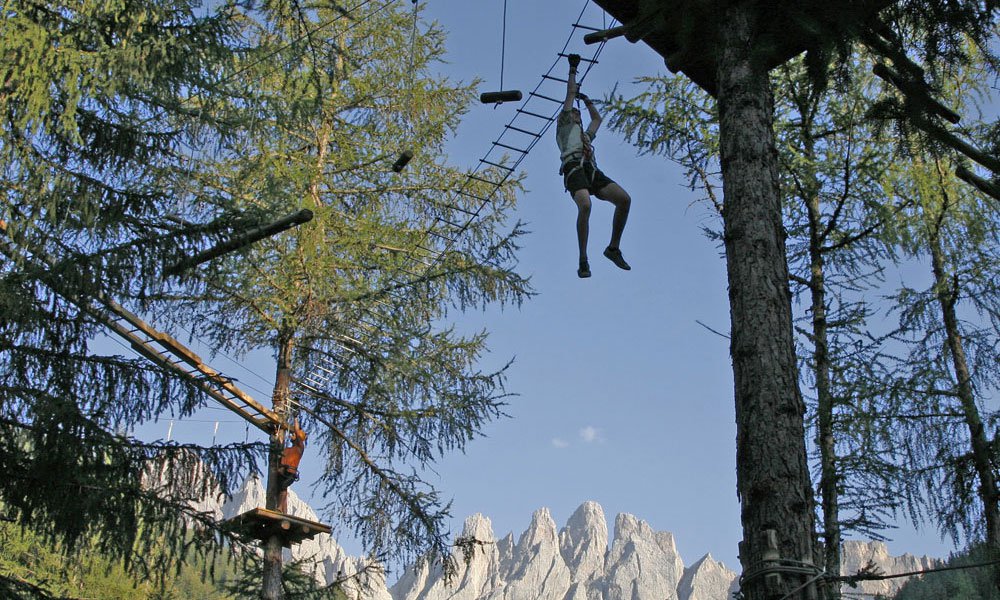 In order to turn your family holiday into a great experience, together with your children you may choose among the many leisure activities in the varied recreational programme around the farm Proihof. For example, horse lovers may visit the farm Rieferhof and take a ride, while the water parks in Chiusa and Velturno can be visited on hot summer days. With the DolomitMobilCard, you may enjoy these pleasure for free.
Make your first climbing experiences together with your family in the high-rope course in Funes, where admission is reduced with our guest card. And if you fancy a truly extraordinary adventure, you may experience a treasure hunt of a special kind and search for "Tiso Spheres".
Bad weather programme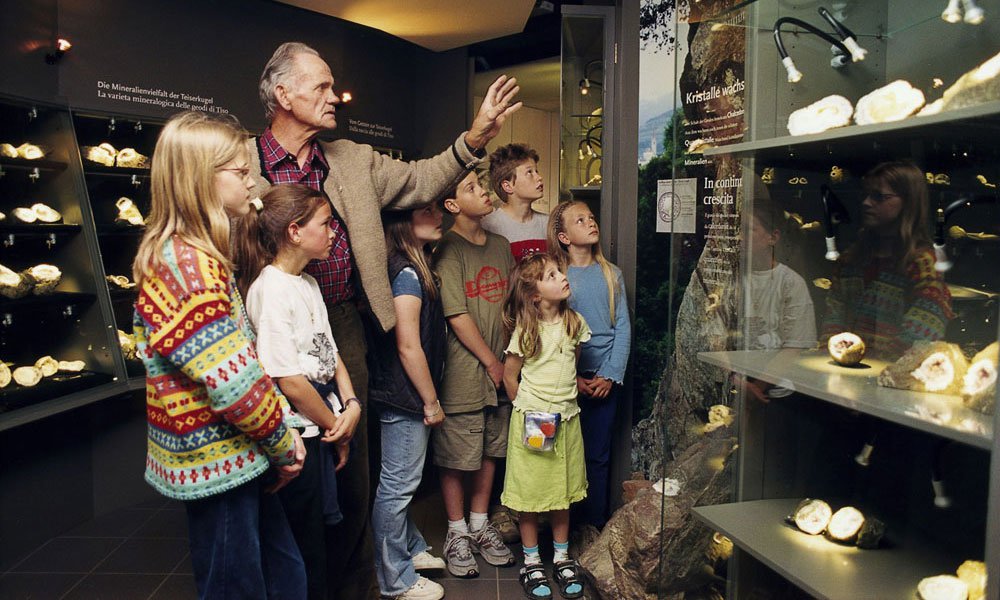 In the unlikely event that during your family vacation in the Dolomites the sun decides to hide away, there are plenty of opportunities for a bad weather programme. You can visit the bowling alley at the leisure centre in S. Pietro, the Acquarena pool complex in Bressanone, the Mineral Museum in Tiso or the Nature Park House Puez Odle. And for gourmets, the winemakers around Chiusa offer many possibilities for free wine tastings.