Alpine holiday in South Tyrol: the power of the mountains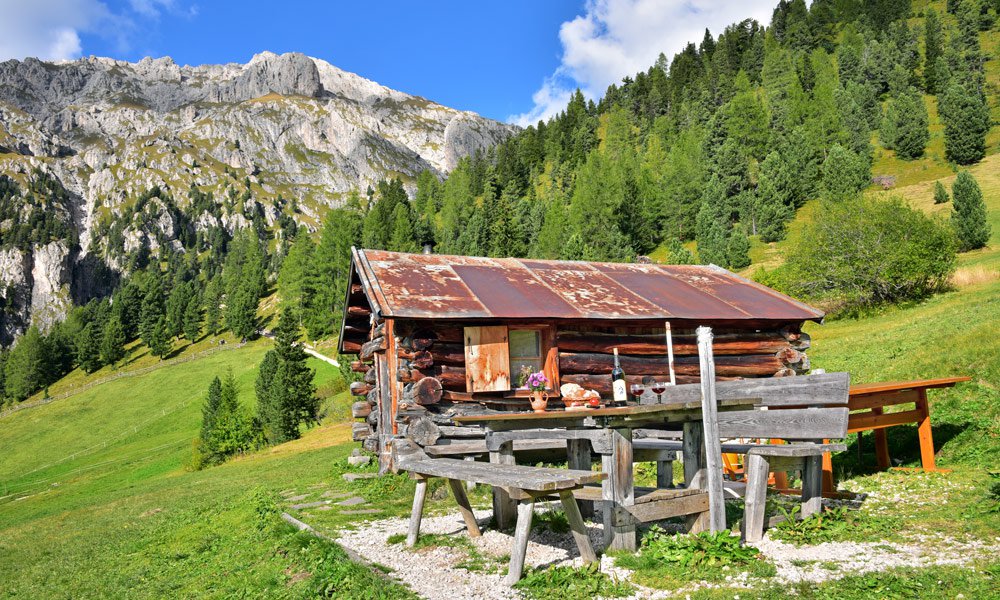 With a private pasture the Proihof farm in Villnöss has a very special jewel in the midst of breathtaking natural surroundings. Perched in the Puez-Geisler Nature Park, the alpine pasture is a quiet retreat in a natural environment. The power of the mountains in this locations can be closely perceived. In summer the lush green meadows of pasture are colorful speckled. Alpine roses and gentians conjure luminous color into the landscape. The meadows smell of alpine herbs and butterflies dance from flower to flower. In this pristine area, it is easy to gather new strength for forthcoming tasks.
Alpine holiday: clear mountain air and sublime silence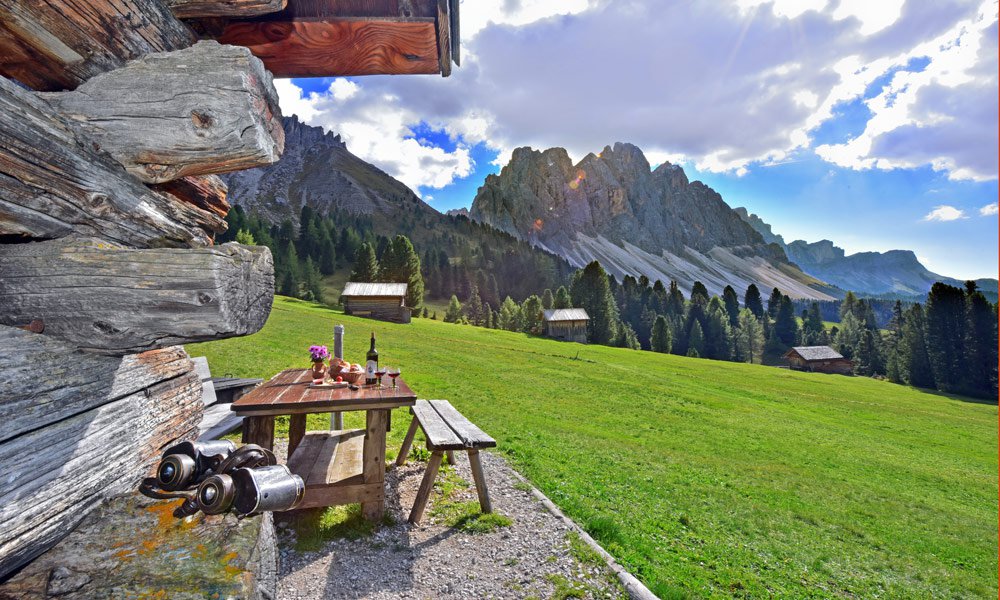 Far away from the tourist paths, you have the opportunity to enjoy the silence of the alpine mountains and magnificent views on the private pasture of the Proihof farm. In your alpine holiday in South Tyrol breath deeply the clear crisp mountain air and relax in the sun on the lush green meadows. A small mountain hut, built of gnarled trunks, provides a romantic setting on the pasture. Enjoy a picnic in the open air on the rustic wooden table and make a break from hiking on the old wooden benches in front of the hut. The alpine holiday in South Tyrol will take you into a world in which life in harmony with nature is still reality and the silent power of the mountains is still omnipresent.